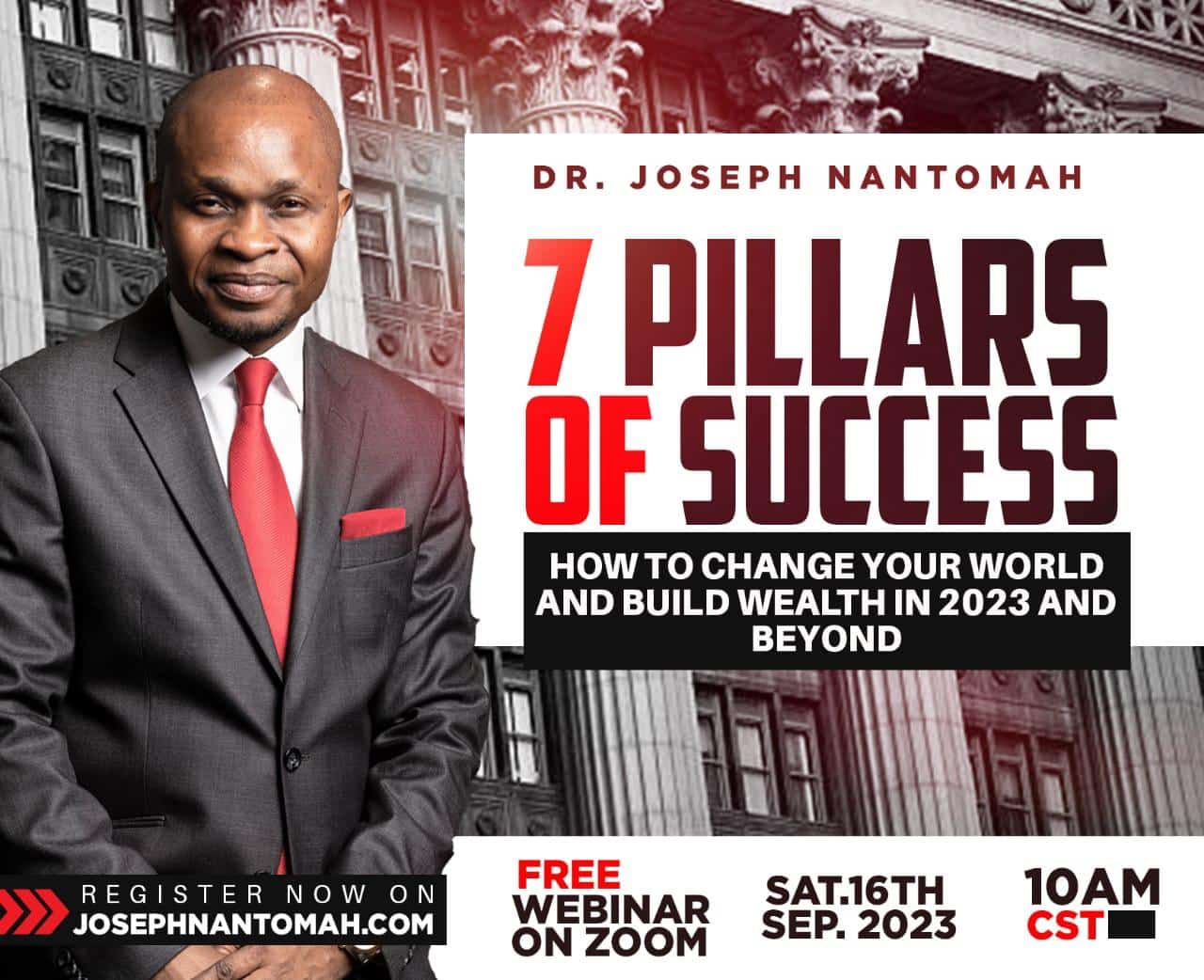 Join our upcoming webinar, "7 Pillars of Success," on Saturday, September 16th at 10 am CST.
Register in advance for this meeting:
REGISTRATION LINK
After registering, you will receive a confirmation email containing information about joining the meeting.
Get ready to embark on a transformative journey where we'll unveil the key ingredients for success in 2023 and beyond. Our power-packed session will equip you with:
✅ Proven Wealth-Building Techniques
✅ Insider Insights for 2023
✅ Keys to Unleashing Your Full Potential
✅ Networking Opportunities with Like-Minded Achievers
Mark your calendar and be prepared to seize the opportunities that will shape your future. You've made the right choice, and we can't wait to share these invaluable insights with you.
Remember, success begins with action, and you've already taken a significant one by registering for this event. Together, let's make 2023 YOUR year of unprecedented success!