Wealth Flow provides practical training in sales, marketing, scaling, and real estate. In essence, it teaches business owners and entrepreneurs how to build and maintain wealth. Along with the boot camp, Wealth Flow achieves its goals with speaking engagements, coaching, and Wealth Flow Gives.
Pre-Registration Required
IN PERSON PRACTICAL TRAINING WHERE YOU LEARN :
SALES
MARKETING
SCALING
AND REAL ESTATE
GET INSTANT PRE-APPROVAL OF $1,000,000.00 IF YOU QUALIFY
DATE :
10TH TO 12TH NOVEMBER 2022
TYPE : IN PERSON AT OUR OFFICE IN WAUWATOSA, WISCONSIN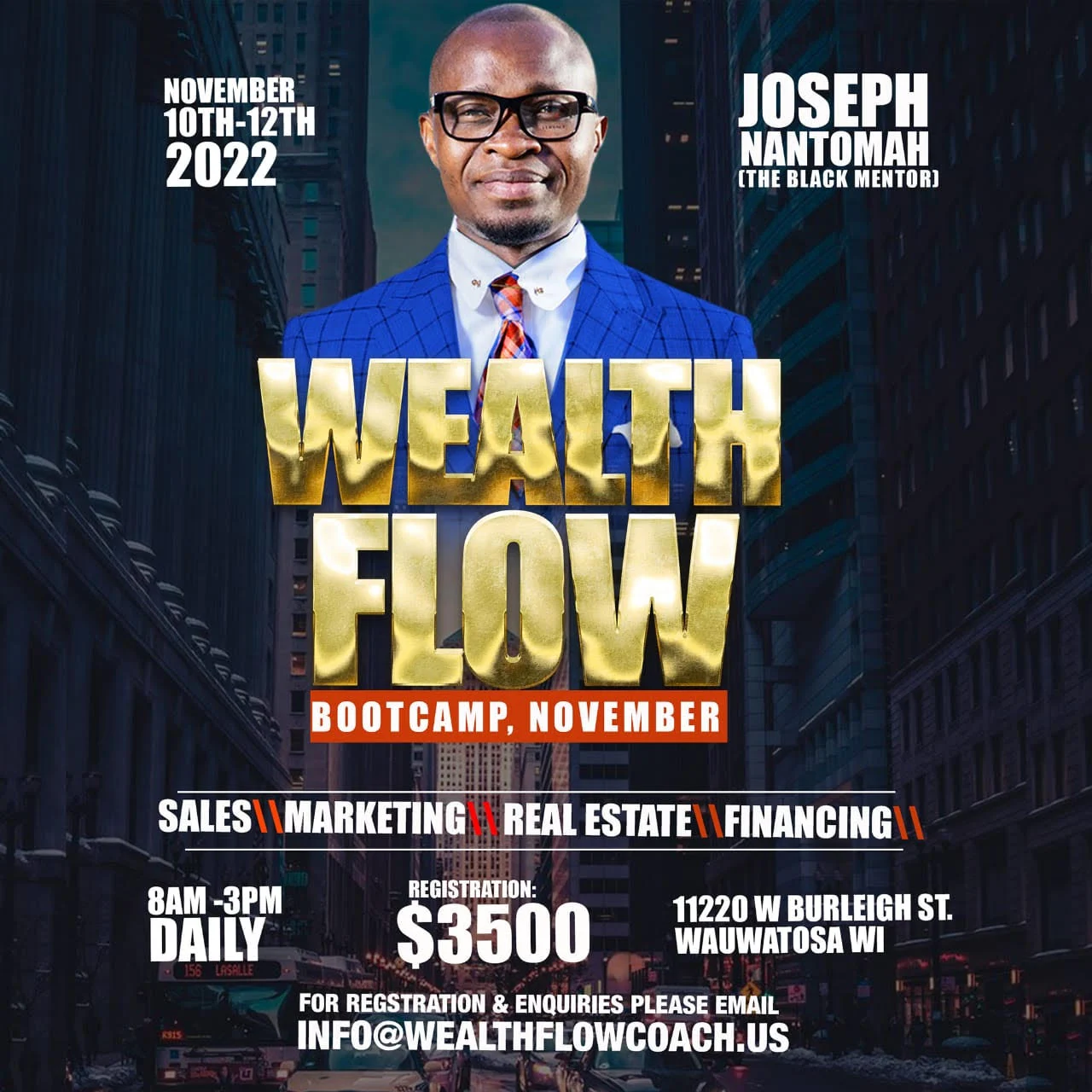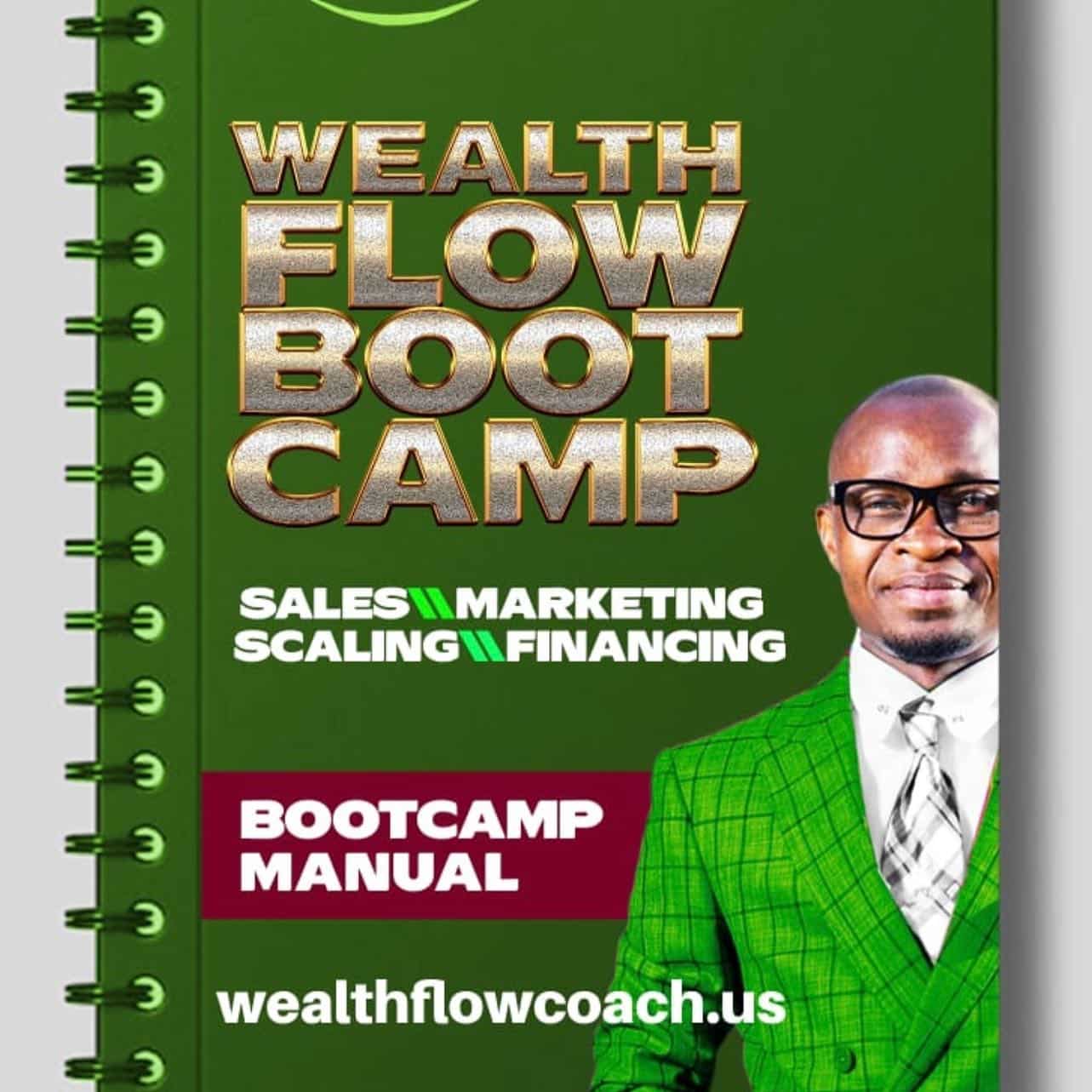 Financial coaching is more than information:
it is transformation.
Transform your relationship with money with The Wealth Tribe